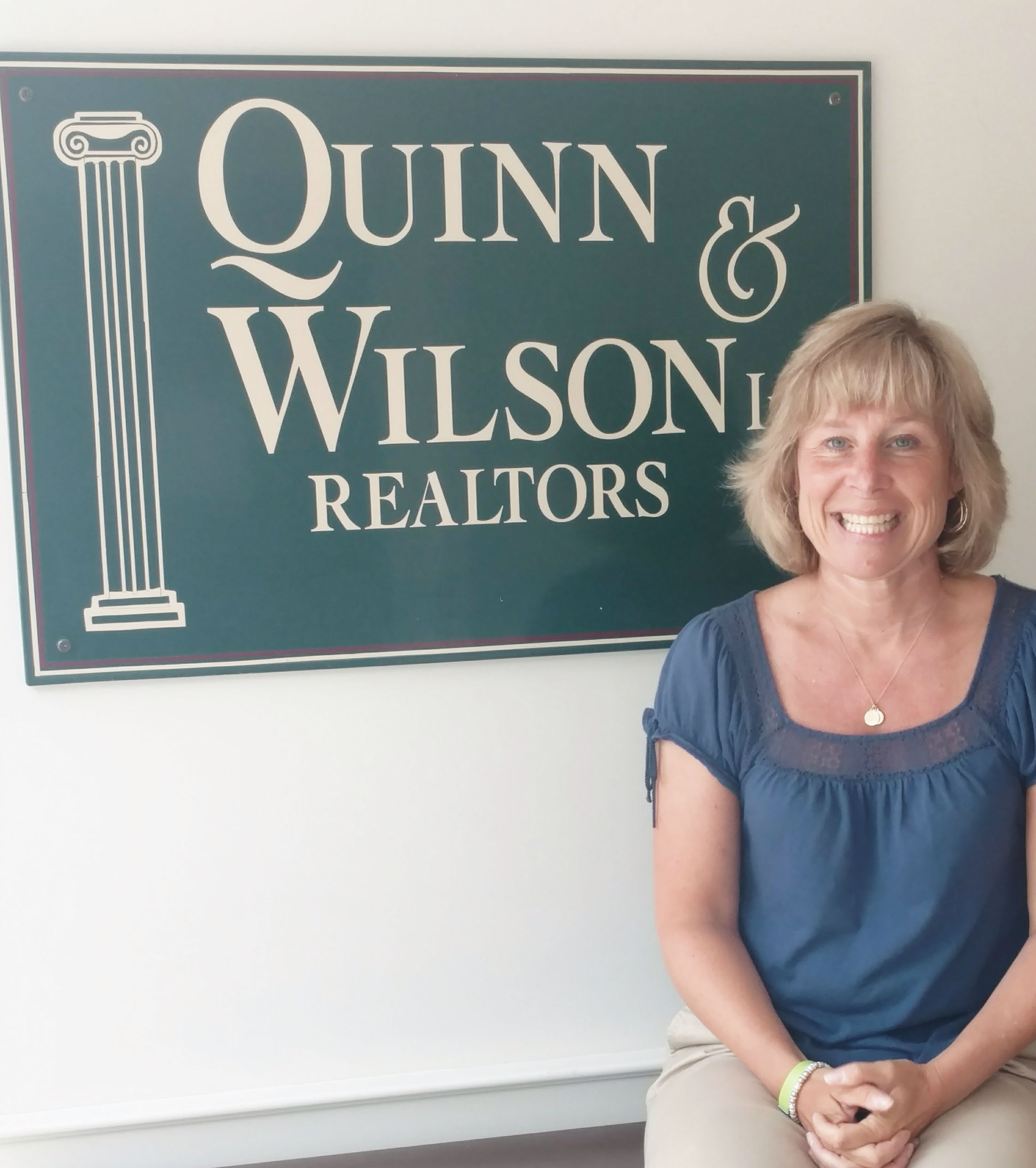 While much of the marketing attention we place at Quinn & Wilson, Inc is on the homes we represent and the professional REALTORS who best represent them, there is a ton of work that happens behind the scenes that make transactions a success. In this post we wanted to take a moment to shine the light on Kathy Fitzmaurice, our conveyancing team lead and manager of all things finance.
Conveyancing is term for all the work that happens behind the scenes in a real estate transaction. Once the buyers and sellers have agreed on a price, settlement date, etc Kathy and her team start the work of lining up all the important pieces that move everyone toward closing. This may include getting homeowners association documentation (which according to the Pennsylvania standard agreement of sale must be received and reviewed according to a set schedule), contact mortgage companies to find out balances due, talking with other vendors (for example, the water/sewer company or the tax collector) and also making sure wiring instructions and settlement notices are delivered securely and on time.
In many places this job is done by outsiders; the sale "file" (which nowadays is mainly digital) is shipped from the agent's office to a processing center somewhere. At Quinn & Wilson we firmly believe the work should be done right in our Jenkintown office, and that is where Kathy and her team work – right under the same roof in the Baederwood complex.
In addition to all her conveyancing work Kathy manages the finance elements of our business. That includes overseeing the collection and deposit of escrow checks (which is a very important task regulated by the Pennsylvania Real Estate Commission) and the collection of rents for our property management clients. In these efforts Kathy works very closely with our Broker of Record to make sure all the pertinent laws in the Pennsylvania Real Estate Licensing and Registration Act (also known as RELRA) are followed to the letter.
We are very fortunate to have Kathy with us – and the agents and clients of Quinn & Wilson who work with her on a regular basis agree!