Today we shine our Agent Spotlight on Leann Hill, one of Quinn & Wilson's most charismatic and fun real estate specialists. It is always exciting to get to know agents better, and this interview with Lee was no exception!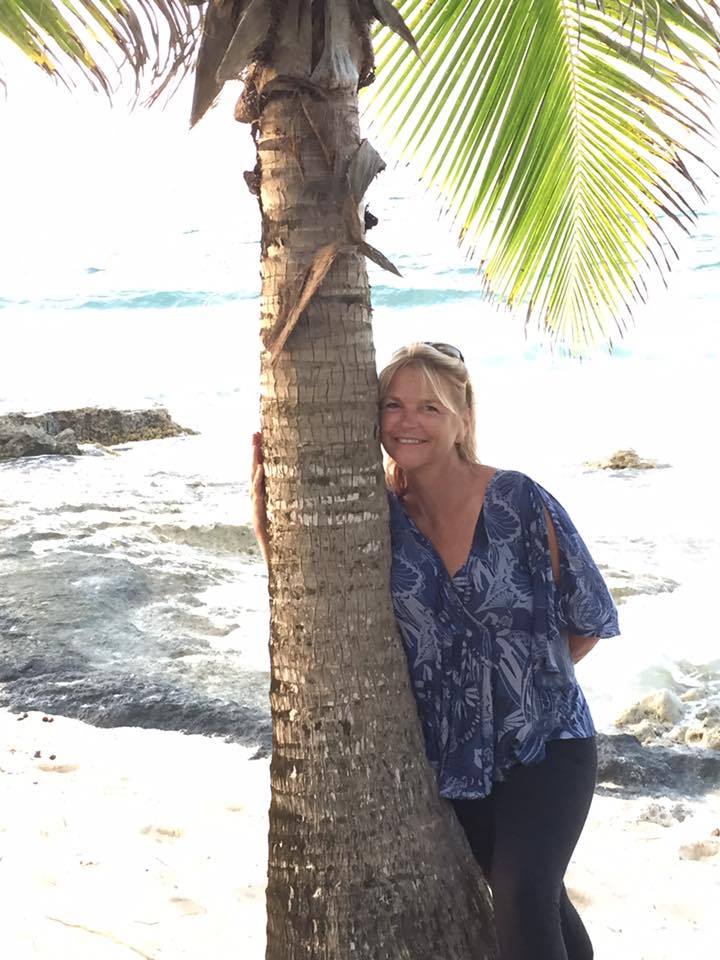 When Lee isn't selling homes, she's our world traveler.
Q: OK Lee, what drew you to real estate as a career?
L: I grew up watching my mother sell homes in South Africa back in the day when there were no computers. It's hard to even imagine that now! But she inspired me. But I also love to see all the cool things people do with their homes.
Q: So how did a girl from South Africa find a boutique company like Quinn & Wilson?
L: That's easy…my bestie was here. I did interview with some of the bigger agencies…but loved the family feel of Quinn & Wilson. Everybody knows each other and their families. Everybody is eager and willing to help each other out. It was the exact opposite of the vibe I was getting from other places.
Q: If you could sell a home to any celebrity in the world who would it be?
L: OPRAH!!! I started watching her show when I came to this country at 18. I love who she is and what she stands for. I feel like she is part of my tribe…she just doesn't know it yet. Seriously girl, hit me up and we'll hang out.
Q: What are three things people don't know about you?
L: First, that I am actually an introvert and don't really like crowds. (Editors note…we had to stop here so I could collect myself).
Second, that I am very artsy and like to create. Third…I would love to live in one of those tiny houses – the kind you see them build on TV. That would be cool, I think.
Q: What is your favorite architectural style?
L: Craftsman houses. Those porches are the best. There are great ones around here and I love when they go for sale so I can take buyers to see them.
Q: A Leann Hill day can't start without?
L: A cup of coffee. That's a must. Equally important though is a quick check-in with my three adult children. They are awesome.
Q: What are your favorite local activities…and how do you connect with the community?
L: I love walking/biking on the Pennypack trail, hiking and going to the beach! I love doing anything that supports the homeless – our church group supports several shelters. I also really enjoy providing meals and serving them at the Ronald McDonald house in Philadelphia.
Q: You're stranded on a desert island…what three things do you have with you?
L: So you're telling me I am at the beach forever? Where is the hardship in this? If so, I would definitely need a hot "Guy Friday" there to bring me coffee (so yeah, number 2 is a coffee pot) and apply some sunscreen. So that's it; hot guy, coffee pot, sunscreen. I made this trip sound pretty great, right?
Q: What is the most used app on your phone?
L: HomeSnap! It is not only a great tool for agents, but I find my buyers love being able to search just by taking a picture. I am constantly learning new things it can do!
Q: What is your top tip for home seller/buyers?
L: Work with someone local. Even if your aunt is a star in the business six towns over, the understanding of local neighborhoods and trends will pay off in the long-run.
Q: What is the #1 misconception about real estate?
L: That all markets are the same. Just as I said in the last question, knowing neighborhoods and trends is invaluable to this business.
Q: What is your favorite restaurant or night out?
L: I love going to the movies and getting popcorn with lots of butter on it. Don't judge…it's great.